Houston Revealed #24
Welcome to Houston Revealed #24. We've had a busy week since our last post. First congratulations to Eric Nordstrom for figuring out that Revealed #22 was taken at Annunciation Catholic Church. I thought the leafless trees might throw people off considering it is the middle of summer, but Eric persevered.
Congratulations also go to Patrick Winkler for answering #23, the Mellie Esperson building. Patrick remembered this detail even though he hasn't been in downtown Houston for years! Patrick, what are you taking for your memory and can I have some? And take note that the Mellie Esperson building was the FIRST building in Houston to have central air conditioning. Leave it to a woman!
This is my swan song for Houston Revealed. I just want to take this moment to thank Paul Chavez for asking me to help him with his brain child. I learned so much about downtown from taking pictures and following the contest. I love Houston and our great downtown and I hope that this has inspired you to get out there and explore.
There could be nothing easier than this picture. I want every one of you to write in. Fill our mail box and tell us what it is. Even if you are not first, show me that you know it, because I know you do.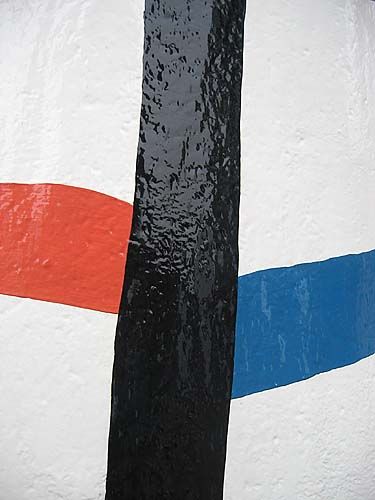 I'm waiting to hear from you. Email Houston Revealed with the answer.
P.S. Before next week, somebody please go down to the theater district. Park in the garage. Go to street level and walk around looking for this metal sculpture. Let's have a perfect run for Houston Revealed.