Houston Revealed #20
Well folks, we are in the home stretch. There are only five more Houston Revealeds left, so if you haven't taken a stab at one of our photos, now is your chance. I hear a rumor that it might actually be sunny this weekend so you should get out and explore downtown!
Before we continue with #20, we have some acknowledgments. First congratulations to Chris Sunstrom for correctly identifying last week's entry as the Julia Ideson building (the old library). AND we finally had a correct guess for Houston Revealed #6! Nancy Zamarron identified the location of the picture as Minute Maid Park. Whew. So we only have two pictures that haven't been identified. I have a feeling that Chris Loudermilk will identify #15, but so far no takers on #14. It is hard and I'll narrow it down and tell you that you should be looking in the theater district area. How's that! I'm going soft here at the end!
On with this week's photo. This was actually one of the very first ones that I took when we were discussing the idea. And here it is at the end. Do you know where this is?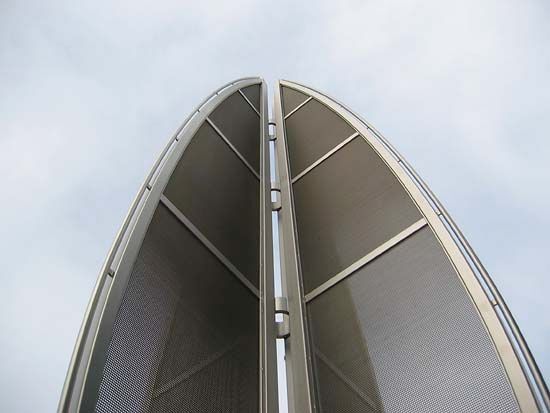 If you think you know the answer, drop us a line!