Houston Revealed #17
Okay everyone, relax.
Houston Revealed is proud to announce the winner for photo #16 is none other than our beloved CEO of H-Town Blogs, Elaine Mesker-Garcia! She correctly guessed the image was from Hobby Center for the Performing Arts. Now girl, get cracking on updating that there H-Town blog site.
Houston Revealed is also giddy with shutterbug happiness that David Ting-Jui Chang got in touch with us about his prize. (whew)… so your gift-certificate is on the way David!
And finally, we have the latest entry in the epistles of Houston Revealed! Remember that (a) you can play more than once and (b) all photos are from somewhere downtown Houston.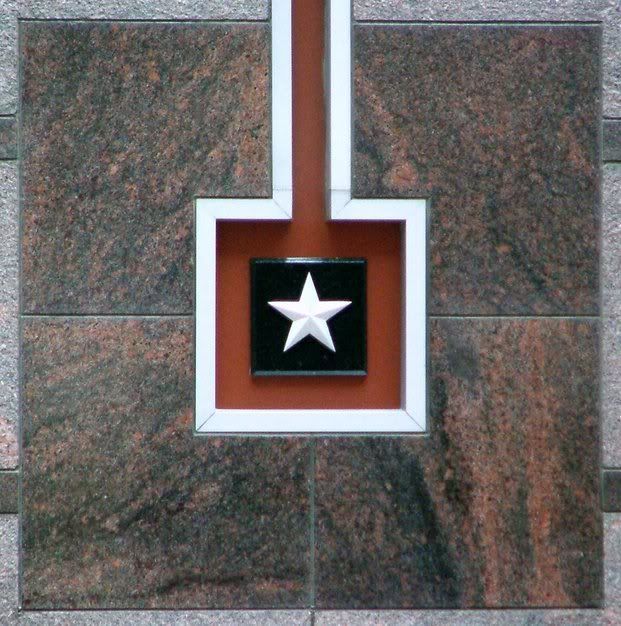 What building is this from?
If you think you know, send your answer via email to us before next Wednesday.